Enhancing Smallholder Productivity in Kenya: Evidence from an RCT of New Seed Varieties
Research Results Dissemination and Policy Conference (Nairobi)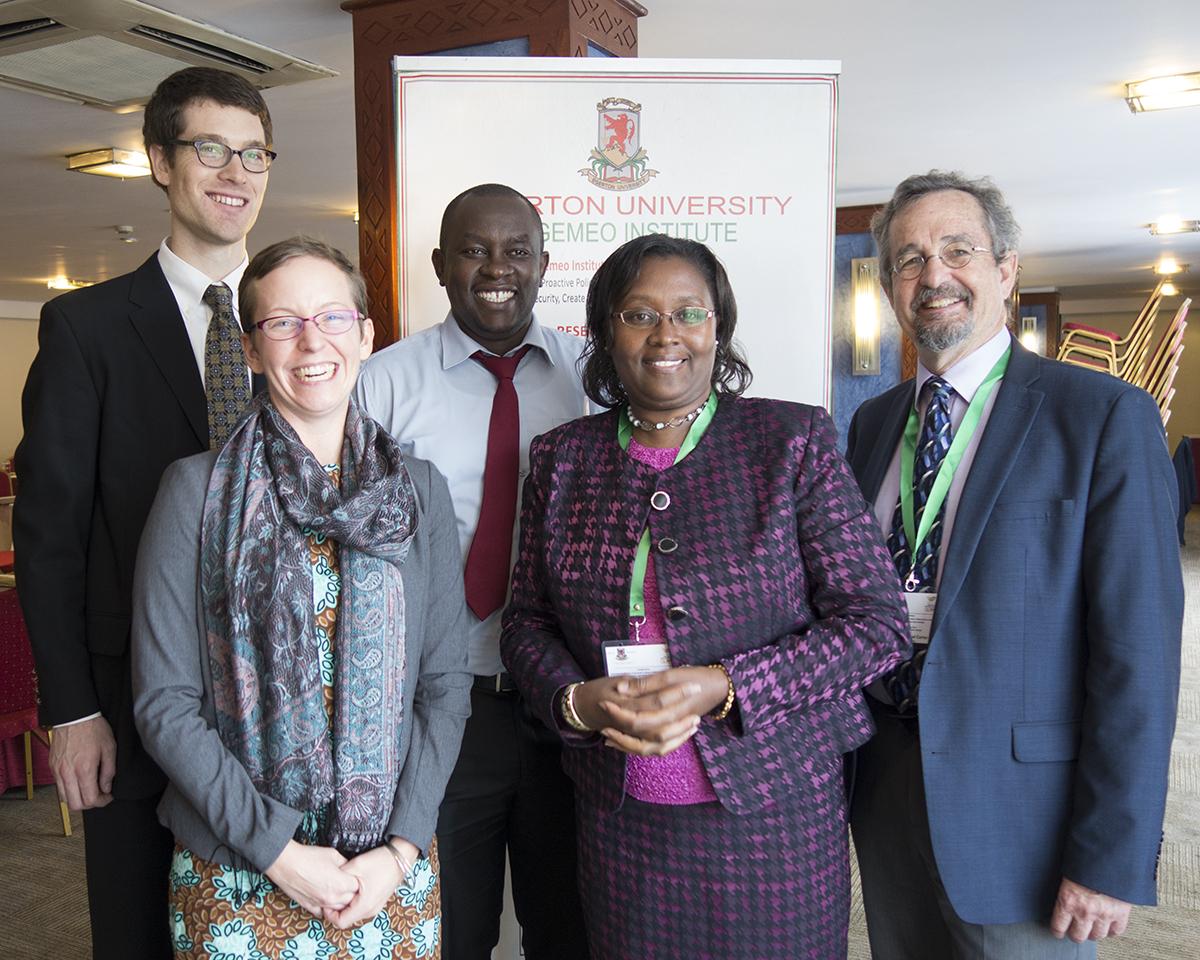 When: February 8, 2017
Where: Sarova Panafric Hotel, Nairobi, Kenya
The event "brought together policy makers, private sector, civil societies, practitioners, researchers of agricultural development, among others to discuss Kenya's seed systems:"
"Given that majority of Kenyan farmers are small-scale producers characterized by small land holding and limited use of modern technologies, there is no doubt that the sector will bank on appropriate innovations to increase agricultural output against the ever increasing demand for food. Adoption of improved seed varieties is widely recognized as a key driver in improving productivity and addressing food security.
In recent years, technological advancement has led to increase in the number of higher yielding varieties that are able to perform optimally under different ecological environments. For example, there now exists more than 250 maize hybrid varieties in Kenya. However, the expected gains from adoption of these varieties has not been realized. This puzzle is partly explained by low use of complementary inputs such as fertilizer and poor agronomic practices.
Since 2012, researchers from Tegemeo Institute of Egerton University and the University of California, Davis have been undertaking a study on adoption of new hybrid maize varieties in mid-altitude Kenya. Preliminary results of the study are now ready for sharing with a wider audience for discussion and feedback. The research has implications for both seed systems and policy interventions for promoting technology adoption.
The conference Enhancing Small-holder Productivity in Kenya: Evidence from a Randomized Controlled Trial of New Seed Varieties bought together policy makers, private sector, civil societies, practitioners, researchers of agricultural development, among others to discuss Kenya's seed systems."
Find presentation materials for the following sessions:
For more information, see the UC Davis BASIS website page on this event.