Post-Harvest Loans Research Inspires Agriculture Start-Up in Nigeria
Impact story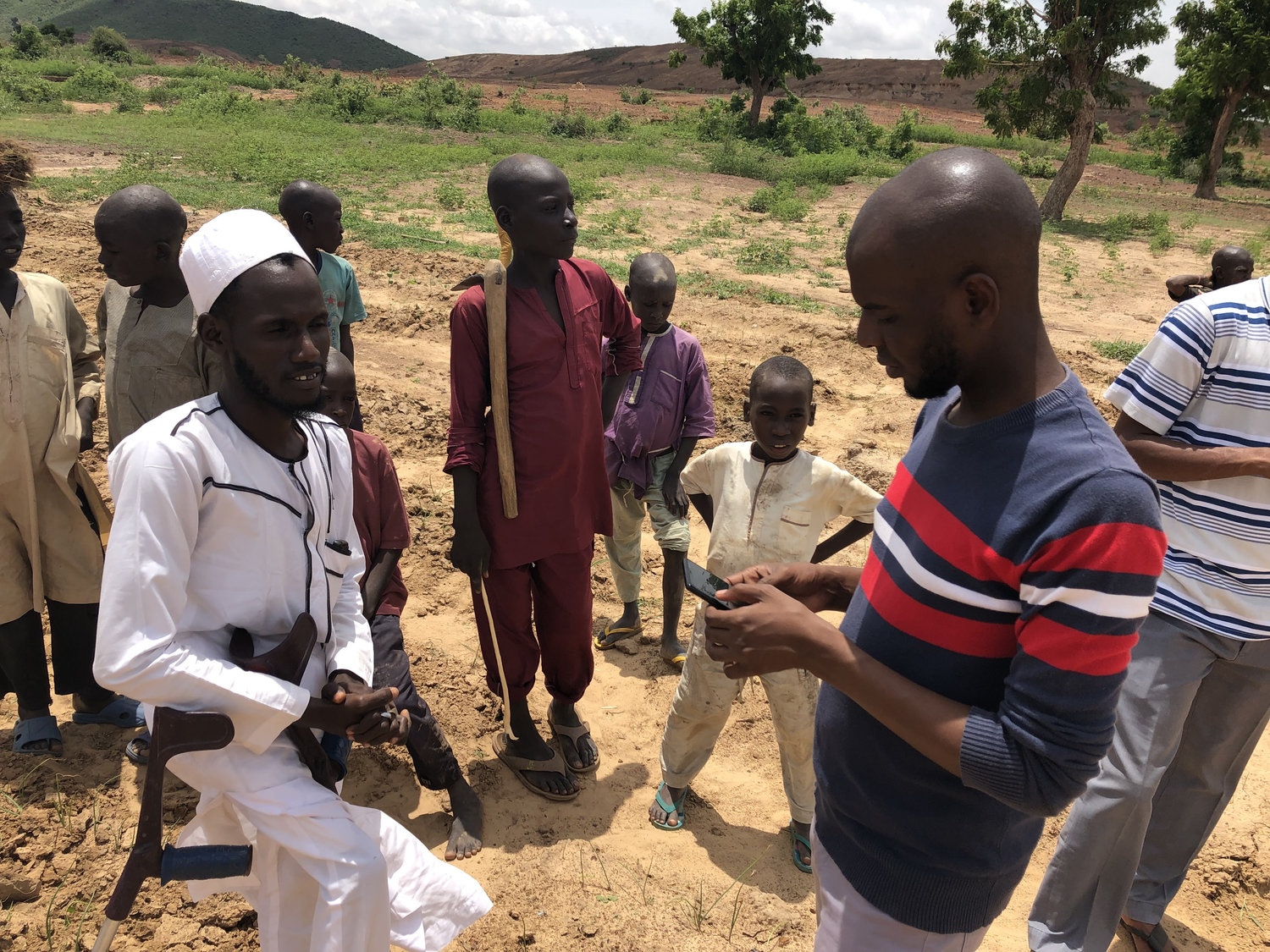 Taimaka, a startup founded based on promising research results from Kenya, is scaling evidence-based approaches to increase farmer incomes in Northeastern Nigeria
Agriculture is a key source of income for the majority of the world's poorest people, and small-scale subsistence farming remains a difficult and risky livelihood. Crop sales peak and prices plummet at harvest time, particularly in more geographically and infrastructurally remote markets. Needing cash to finance household needs, most smallholder farmers in these areas sell their crops soon after harvest. Researchers have documented that maize prices in East Africa increase as much as 50 percent over the six to eight months following harvest as the supply of maize for sale wanes. Few farmers in these remote markets have access to financial services or technologies to manage these seasonal extremes.
ATAI researchers Marshall Burke (Stanford University), Ted Miguel (UC Berkeley), and Lauren Falcao Bergquist (University of Michigan), with implementer One Acre Fund evaluated the impacts of a financial service suggested by Kenyan maize farmers during focus groups. Could offering farmers loans immediately after harvest help them store more crops, buy and sell maize at more opportune times, and ultimately increase their revenue?
The results show that farmers demanded these post-harvest loans, and that loan offers allowed farmers to increase their revenue by storing more maize in PICS storage bags to sell later at higher prices. Borrowers used the loan to finance immediate household needs and buy maize for consumption when prices were low. Farmers offered this loan in January, immediately after harvest, reaped higher returns—more immediate access to cash allowed them to hold onto more maize inventory compared to farmers offered the loan three months later (who had by then needed to sell off some of their maize at less-high prices). Local farmers who did not receive the post-harvest loan also benefited. By spreading out the timing of maize sales, maize prices at harvest increased, benefiting farmers who continued to sell their crops immediately after harvest.*
The results inspired Taimaka, a new startup nonprofit organization, to take this evidence-based approach to farmers in Northeastern Nigeria. Taimaka has conducted a proof of concept pilot, lending to 50 farmers within their first cohort of 100 farmers surveyed to understand crop selling patterns in Gombe state, and are working to scale the approach to engage 500 farmers in 2020. They aim to offer an analogous post-harvest loan with PICS bags to more than 1,000 farmers in the coming years. Their commitment to evidence-based implementation and impact is evident in their goal to increase farmers income by at least 20%, which they intend to track carefully through monitoring systems and a future impact evaluation in their context (see taimaka.org for details).
* To learn more about the innovative research design that allowed researchers to measure the impacts of specific loan terms, and to quantify the effects on market prices, see the detailed evaluation design and results discussion, as well as the underlying academic publication).