ATAI co-hosts Evidence to Action summit with ICED and BASIS
Policy and Research Dissemination Event - Nairobi, Kenya, May 24-25 2017
From May 24 – 25, 2017, ATAI co-hosted an Evidence to Action summit in Nairobi, a two-day event to share evidence on effective programs and policies for improving outcomes for smallholder farmers. In partnership with the International Center for Evaluation and Development (ICED) and the Feed the Future Innovation Lab for Assets and Market Access (the AMA Innovation Lab), ATAI helped convene over 100 participants who represented local and international NGOs, research centers, academic institutions, and government partners.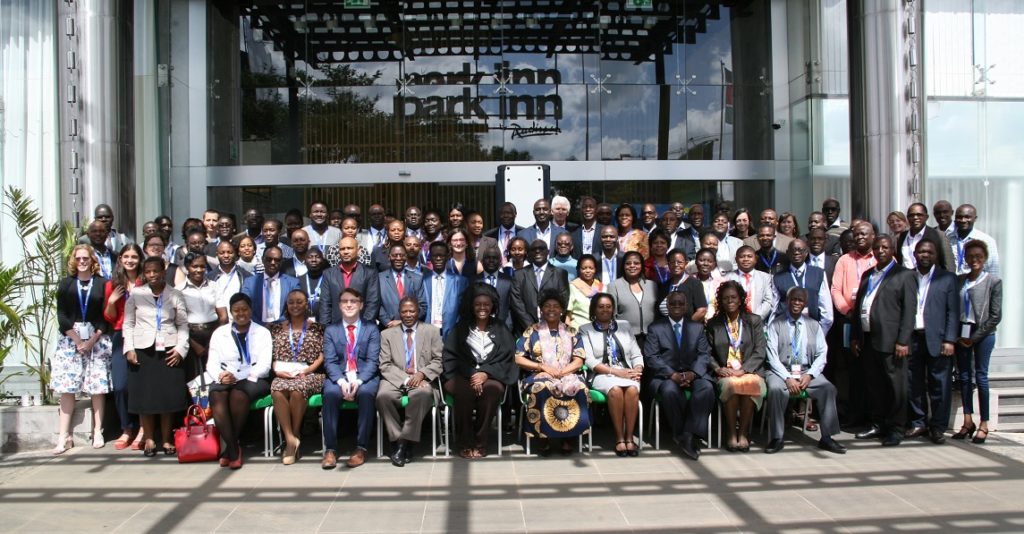 Multiple ATAI projects were represented through breakouts, plenary sessions, and panels. During the first breakout session, Becca Toole (ATAI) and Emily Cupito (J-PAL Africa) discussed how randomized evaluations can help inform program design and focused on the example of NERICA in Sierra Leone. In his keynote titled, "Netflix for Agriculture," ATAI affiliate Michael Kremer (Harvard) focused on innovative mobile phone extension platforms that have been evaluated in Kenya and India and shared open questions on how this technology can better support smallholders. During a plenary session, Kevan Christensen (One Acre Fund) and Carolina Corral (Precision Agriculture for Development) discussed their respective organizations' experience generating evidence in partnership with ATAI researchers as well as how One Acre Fund and PAD leverage evidence more broadly to make programming decisions. Another panel showcased research by ATAI affiliates on asset collateralized loans for watertanks for dairy farmers in Kenya and highlighted efforts by IPA Kenya and J-PAL Africa to bring this intervention to scale in both the original context and a new context in Rwanda. ATAI affiliate Munshi Sulaiman (Save the Children) discussed the results of an ATAI-funded evaluation of BRAC's Extension Program in Rural Uganda, which focuses on female farmers specifically. Together, these presentations introduced attendees to ATAI's approach and disseminated evidence on diverse strategies—from providing innovative credit products to tailoring extension services—to facilitate smallholders' adoption of technology and access to markets.
Additional presentations delivered at the event as well as photos are publically available on ICED's webpage.
The United Kingdom's Department for International Development and the Bill & Melinda Gates Foundation generously fund ATAI and contributed resources in support of this event.